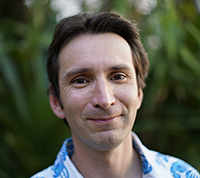 The Department of Marine Geosciences at the Rosenstiel School of Marine, Atmospheric, and Earth Science offers undergraduate and graduate programs in the broad realm of geoscience.
We currently have 12 tenure/tenure-track faculty, including two endowed chairs, two research faculty, two lectures, and a vibrant population of postdocs, research scientists, undergraduate and graduate students.
We are proud of the research specialties that we have developed in marine geology, carbonate sedimentology, biogeochemistry, marine geophysics, remote sensing, GIS, marine geochemistry, geoarchaeology, seismology, volcanology, and paleoceanography.
Our department encourages interdisciplinary research and places a strong emphasis on global fieldwork, both on land and offshore. Our faculty, researchers, and students work on relevant science, from climate change to the fundamental processes that govern planet Earth.
Research is integral to the educational experience. Students in Marine Geosciences benefit from and contribute to cutting-edge research in the Earth sciences. Within the Department are housed the Stable Isotope Laboratory, The Center for Comparative Sedimentology, the Neptune Isotope Facility, and the Geodesy and Seismology Group.
Our students explore, discover, and are trained in integrative and interdisciplinary geoscience. They are highly sought after, receiving well-paid positions in industry and academia.
Sam Purkis
Professor and Chair,
Department of Marine Geosciences